You are viewing Version 2.6 of this WebSite.
Concept, Design, and HTML Implementation by: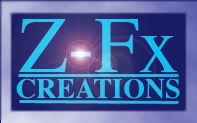 founded by Zafirex
(AKA D. Haseltine)
Copyright (C)1997-2000
HALLWAY.JPG photographic artwork by D. Haseltine, Copyright (C)1996
Other artwork cropped from scans of Advanced Dungeons and Dragons artwork , located on the Swedish University NETwork pictures archive under the Advanced Dungeons and Dragons directory.
Design of buttons on edge frame by: Lotness
Celtic Borders courtesy of:
Bradley W. Schenk
Gold Celtic Ornaments courtesy of:
The Celtic Faery
Medieval Woodblock Letters courtesy of:
Gini Schmidt and Over the Rainbow
Version 1.0-The Clerics Guild by:
Seklos Productions


Turn Page
Last Modified: March 22, 2000

Comments, Suggestions and General Feedback:

Bugs that should be fixed, or ideas that should be implemented on the Priest pages only: please e-mail
Thyros.
General kudos to the creator of most of the Priest pages html: please e-mail
Zafirex.
Flames: please e-mail
Thyros's ex-girlfriend.