In the midwest? Check out the Michigan Renaissance Festival!
Aug 19-Oct 1



Spread the word!
Download a flyer!




There are 4 divisions among the wizardhood of the 3Kingdoms. Areas which handles all reviews, maintenence and planning for the areas that make 3K what it is. Guilds which does exactly the same for the guilds. Mudlib manages the underpinnings of the mud. The tools the wizards use and the scope of exactly what can be done by the coders is controlled by mudlib; they make the updates to the mud that make the impossible possible. Finally, Ethos manages whatever doesn't fall elsewhere including conflict management, policing of rules and policies as well as public lines, interviewing and later sponsoring new wizards and other such things.

For each order there are normally 1 Archon and 1 or more Solars; need and availability of appropriate resources dictate the actual numbers. Archons are the end-all be-all for domains and hold the final authority in all matters. Archons and Solars alike are involved in many things, far more than will be listed here, so just assume this is a short list of their official job title/description as it were.
Archons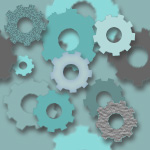 Name: Tensor
Order: Guilds
Guilds: Necromancers
Areas/Projects: Raveloft, Ant Caves, Der'Thalas, Katin, Lonely Keep and on and on and on
Favorite Movies: The Princess Bride, Somewhere in Time, Knights (find it on Region 1 DVD and win a prize!)
Favorite Music: "anything good"

Name: Rastafan
Order: Mudlib
Guilds: Monks, Mages, Elementals, Bards
Areas/Projects: The Abyss, Underdark, Hell and tons more
Favorite Movies: Star wars, Dogma
Favorite Music: Anything but jazz and rap basically, but mostly 80's gay rock


Name: Rumor
Order: Areas
Guilds: None
Areas/Projects: Aegis Global, Xaxis, Dragon Labyrinth, Isle of Ao and a slew of others
Favorite Movies: Pulp Fiction, True Romance, Bladerunner, The Matrix, Grosse Pointe Blank, The Princess Bride, Desperado, Gladiator, The 40 Year Old Virgin, Shawshank Redemption, and The Crow to name a few
Favorite Music: Stone Temple Pilots, Depeche Mode, Duran Duran, Sting, U2, The Crystal Method, and Enigma

Solars

Name: Thor
Order: Mudlib
Guilds: None
Areas/Projects: Server Admin
Favorite Movies: Anything to do with oiled bodybuilding
Favorite Music: Music to pump, me up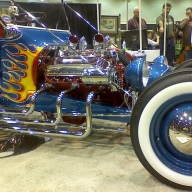 Name: Flaxen
Order: Mudlib
Guilds: Sii, (formerly Priests)
Areas/Projects: Areas: Chicago Zoo, Happy Ed's Chinchilla Farm, Tower of Pak-Tor, Bomb Shelter, Crafting, Missions, Professions
Favorite Movies: Blade Runner, Star Wars, Lawrence of Arabia, There Will Be Blood
Favorite Music: Beck, Flaming Lips, Mumford and Sons, Barenaked Ladies, Great Big Sea
Favorite Books: A Song of Ice and Fire (George R. R. Martin), Angle of Repose (Wallace Stegner), The Forever War (Joe Haldeman), The Watchmen (Alan Moore)
Favorite Games: Mass Effect 2, Legend of Zelda: Ocarina of Time, Planescape: Torment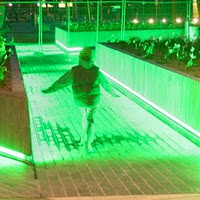 Name: Kikipopo
Order: Ethos
Guilds: Knights
Areas/Projects: Knight recode, Bailout Quest
Favorite Movies: American Beauty, Clue, Clerks, A Fish Called Wanda
Favorite Music: A wide range of electronic/techno/dance, The Beatles, Pink Floyd, Mr Bungle


Name: Balthus
Order:
Guilds: Fremen
Areas/Projects: The Green Lion, Carnegie Hall 2.0, Chinese Checkers and more
Favorite Movies: Ferris Bueller's Day Off, Escape from NY, Halloween, The Game, High Fidelity, Shawn of the Dead, The Great Escape
Favorite Music: Muse, Chemical Brothers, Foo Fighters, Daft Punk, Gorillaz, Beastie Boys
Favorite Punk Rock Supergroup Cover Band: Me First and the Gimme Gimmes
Favorite Fruit: Satsuma
Favorite Colour: #9900FF